Industrial automation products from Schneider Electric

Starting with individual buttons or contactors, through complete control cabinet solutions to complex machines and systems, Pronet offers with the products from Schneider Electric a comprehensive product range that supports the user in successfully mastering the challenges of the future and fully exploiting his potential.
Overview of the different product categories:
Command- & Signaling devices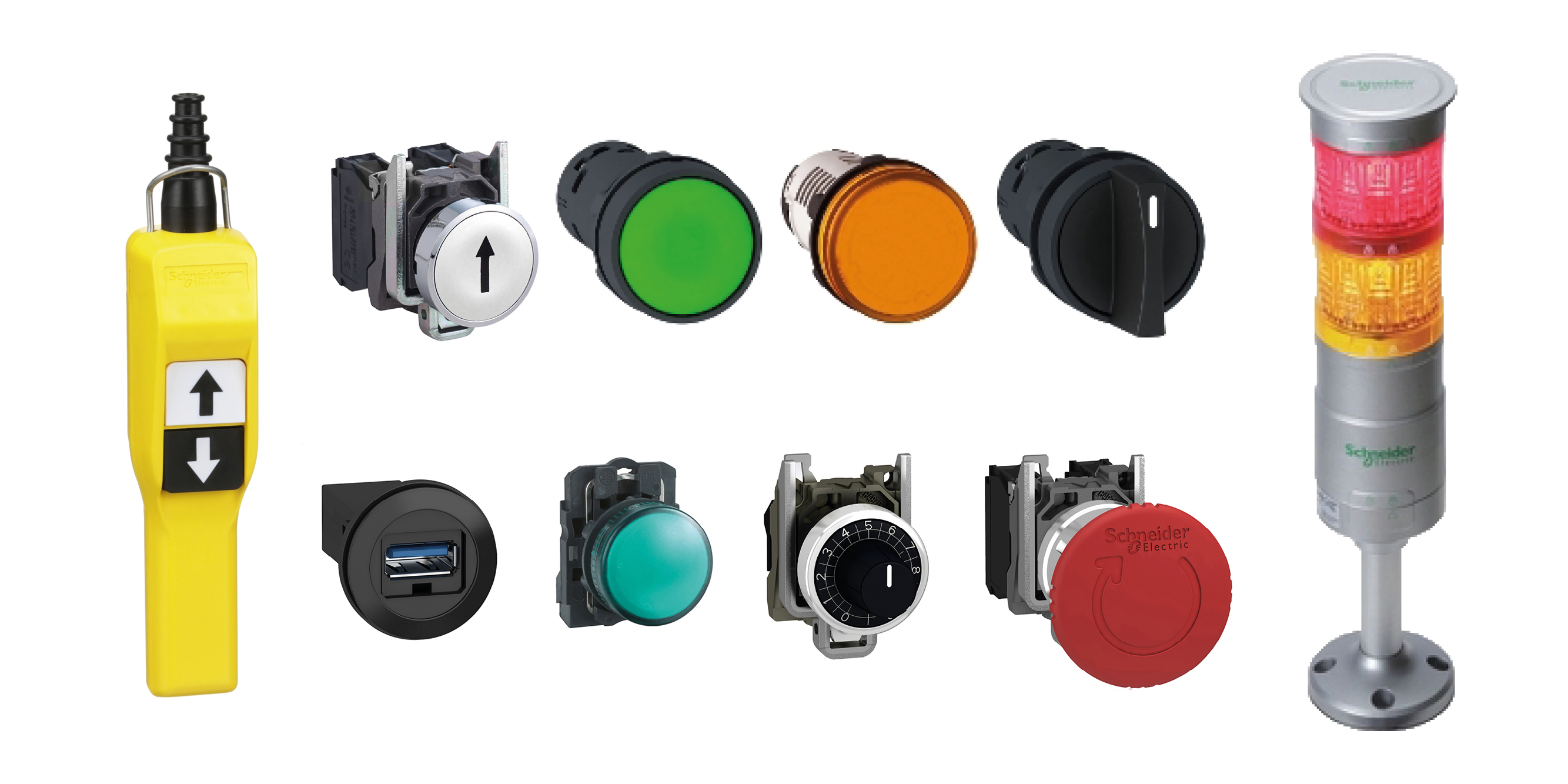 No matter whether pushbuttons, switches, pilot lights or joysticks, the Harmony series offers a diverse selection for numerous industrial applications. The Harmony solutions combine robustness, reliability and easy installation. The range is available in both metal and plastic versions.
Motor Starters & Protection Components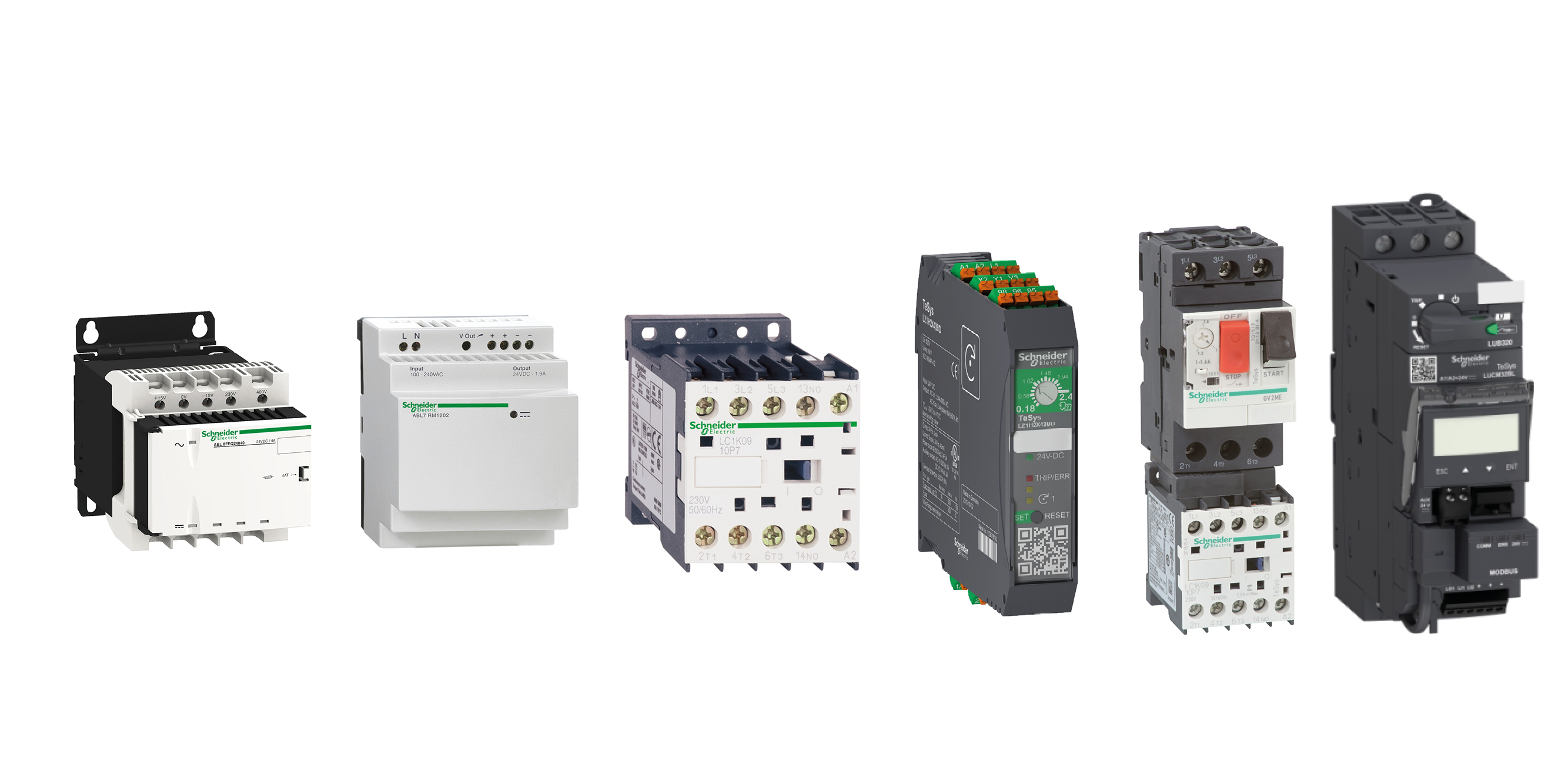 Optimize your machine performance with the TeSys motor controls from Schneider Electric. A wide range of engine protection components, such as motor protection switches, relays and contactors. The TeSys series convinces with high reliability due to a long mechanical and electrical lifetime and an extensive range of accessories.
Speed Drives & Soft Starters
Increase the efficiency of your machines with the Altivar speed drive or reduce the mechanical stress on your machinery with the Altistart soft starter. Both the speed drives and the soft starters are available in different versions. A powerful and reliable combination for your engine control solutions.
PLC Controls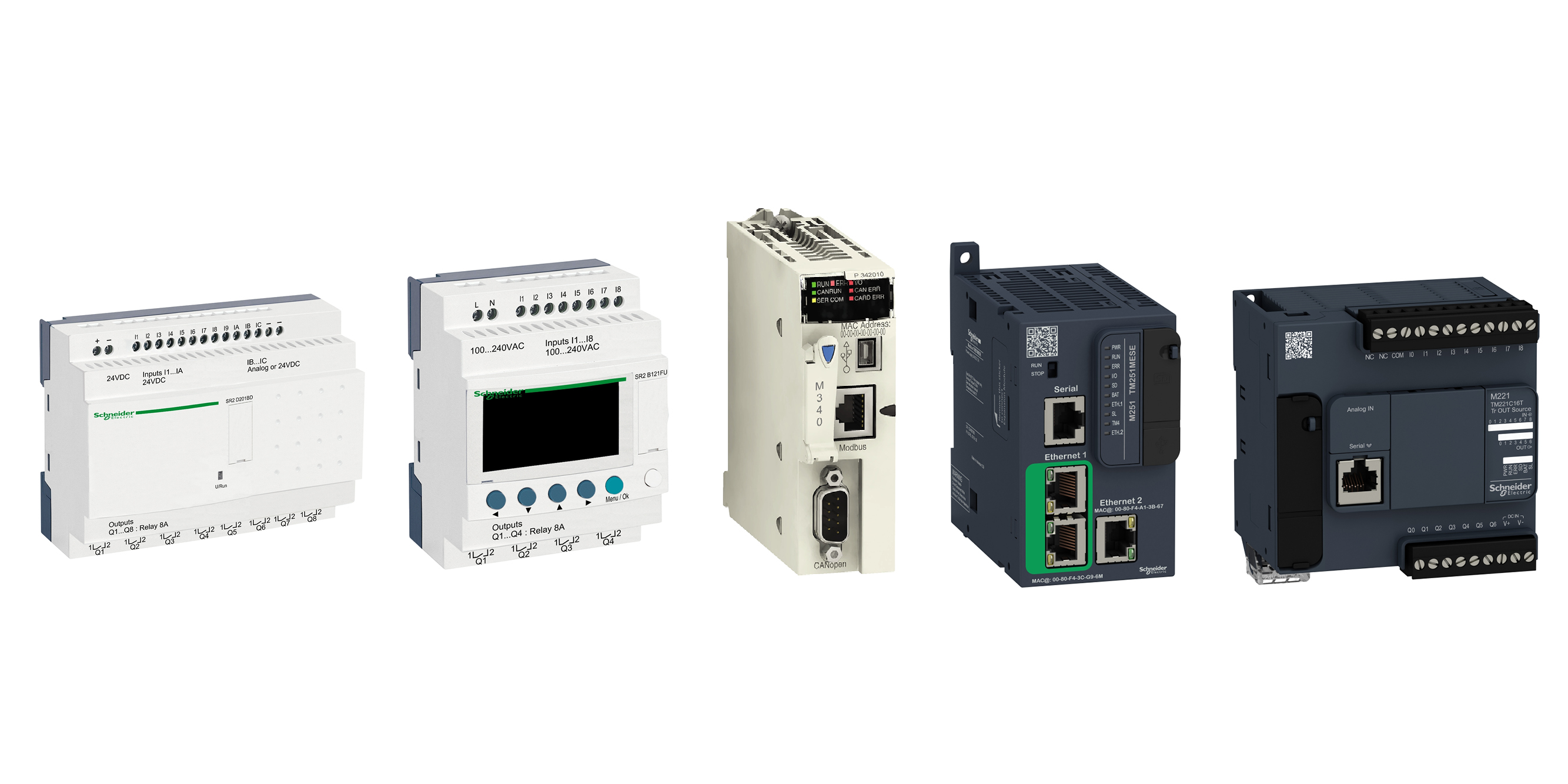 Flexibility and safety with the PLC controls for your machines and systems as well as safety controllers and modules. In the extensive range you get a wide selection of solutions for your automation requirements.
Buttons & Sensors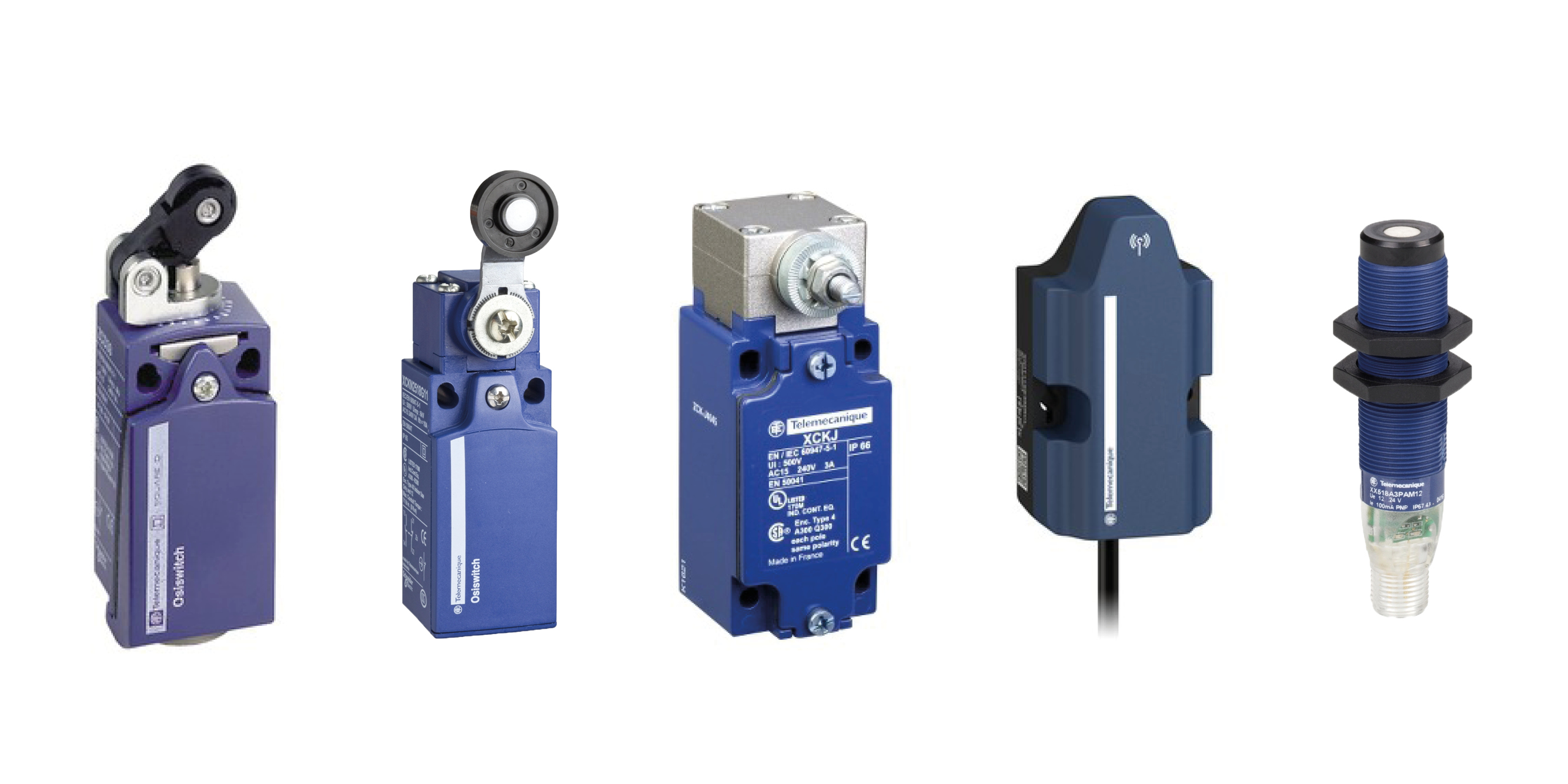 The high-quality products of industrial position switches allows the use in explosive and dusty environments. In addition to the large selection of position switches, Schneider Electric also has a diverse range of sensors. Whether capacitive, optoelectric or pressure sensores and much more, we offer the right sensor for your requirements.
Power Supply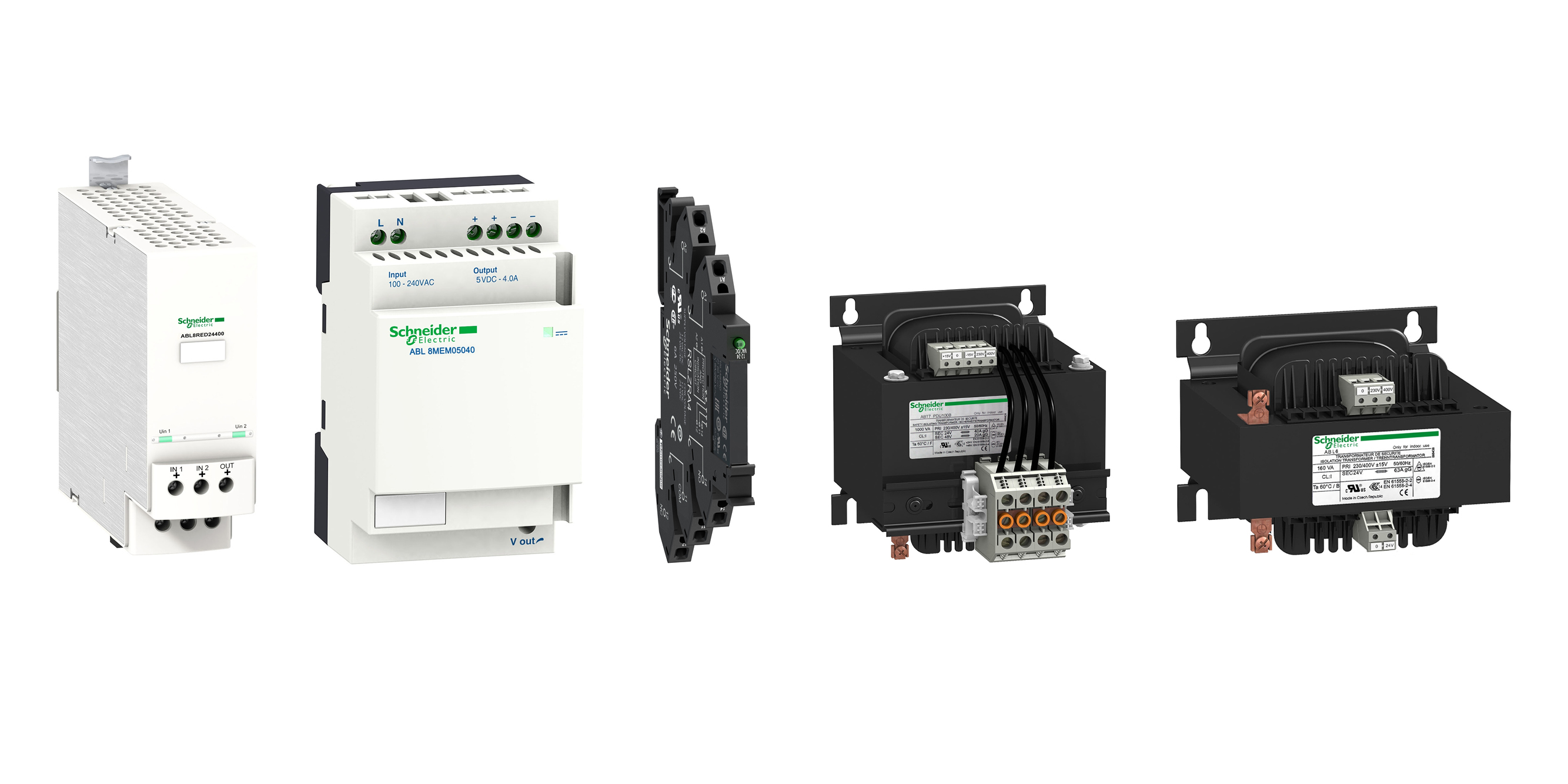 The new generation of power supplies from the Phaseo series with a universal, wide range of applications has a large number of new functions. In industry there are a wide variety of applications, such as in conveyor technology, in the automotive sector or in buildings with garage doors.
Electromobility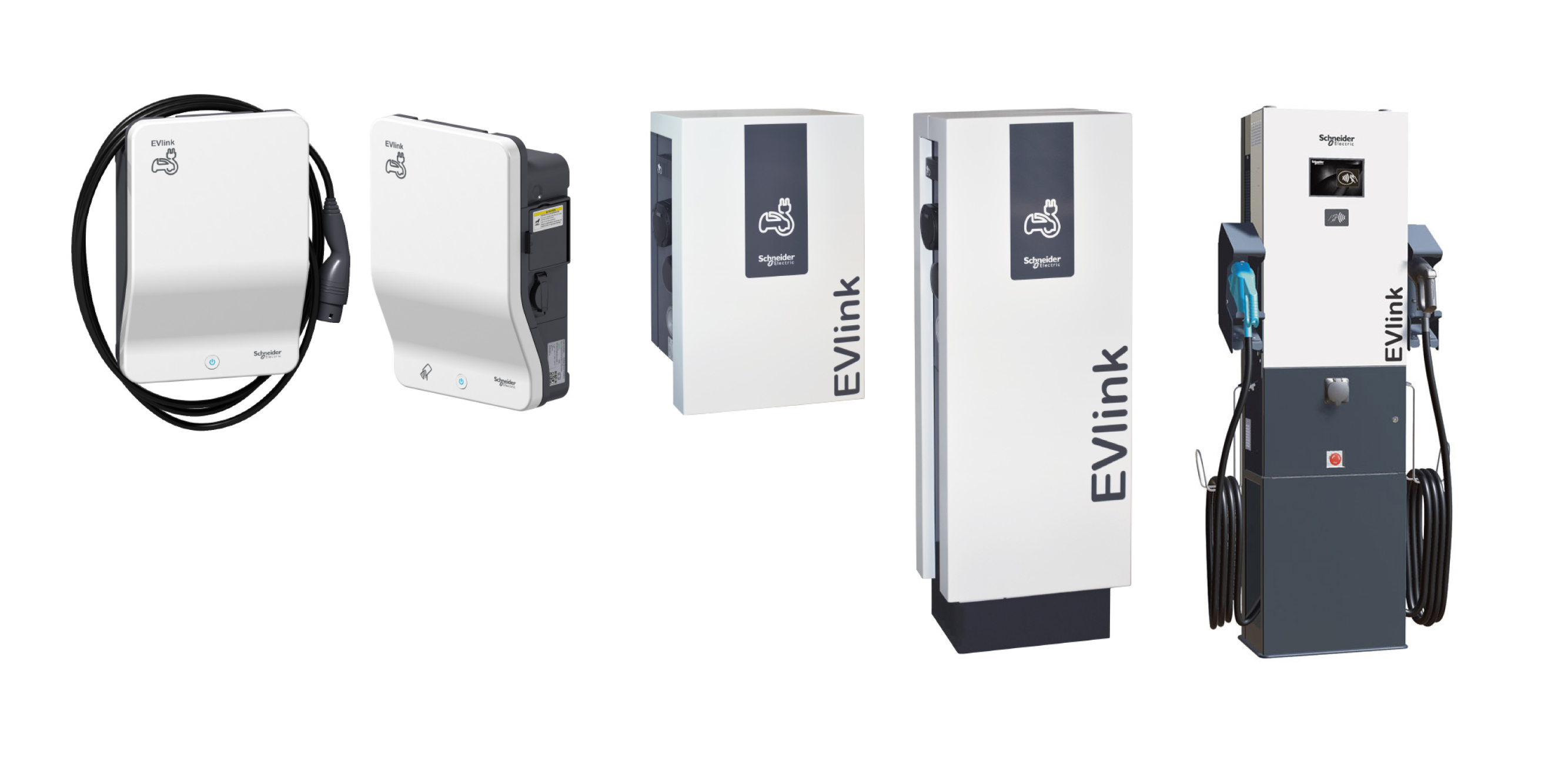 The safe key to electromobility with the charging solutions for electric vehicles with EVlink. Environmentally friendly charging solutions that are user-friendly, safe, permanently available and efficient. Depending on the model of the EVlink charging solution, they are suitable for at home or for semipublic and public parking spaces.