Due to constant further development and adjustments, the M8/M12 connectors belong to the standard connection systems of the industry. The M12 connector is particularly suitable for signal and data transmission and is robust and user-friendly. On the other hand, the M8 connector is the solution for data transmission in Ethernet environments and scores with reliability and speed.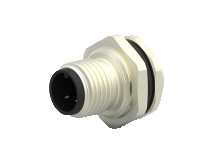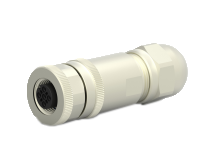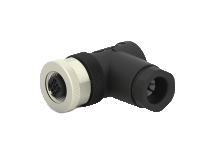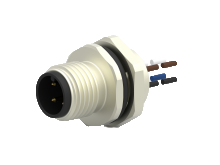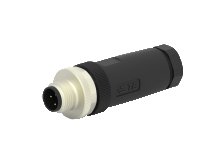 We coorparate with most of the establisthed manufacturers on the market (e. g. Murr, Binder, TE), because with their variety of products they have an answer to every technical challenge. With our support, you will quickly and easily get a solution to your problem. We deliver many products from stock or procure them in the shortes possible time.
Receive products from the leading manufacturers such as:
TE Connectivity
Binder
Murr
ESCHA
The field installable M12 connector from TE Connectivity enables a simple and quick installation of cables and cable braids.
data transmission rate up to 10 GB/s
suitable for use in an industrial environment
Housing: gray die-cast zinc
Cat6A acc. ISO/IEC 11801
M12 x-coded up to IEC61076-2-109
tool-less assembly installation
Insulation Displacement Contacts(IDC)
fast and error-free installation because of reliable IDC contacts
automatic wire cut-off function integrated in the connector
solid and vibration resistant