We process quality & know-how
By using faster, high-tech automation devices in all areas of machine, plant and appartment building, the industry demands high quality and innovative products. We have a wide range of products in the field of drive technology. Our assemblies cover the entire range of PUR and PVC cables in the towable and non-towable area. Of course, also according to the DESINA® standard.
We are not tied to any cable manufacturer and assemble without minimum purchase quantities.
Standard cable assemblies
We offer standard types for Siemens, SEW, Lenze, Bosch/Rexroth, Baumüller, B&R, Schneider Electric and other applications as catalog products.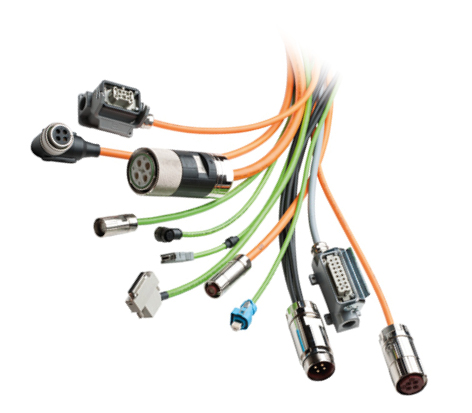 Cable assemblies individually
Individual, according to your requirements
Whether individual pieces, small or large series, we are your contact for cable assemblies. Our service ranges from the processing of ribbon cables to the assembly of strands to the wiring of control cabinets and the cable labeling.
We use our know-how already in the selection of raw material and thus make careful decisions according to your needs. Due to our versatile possibilities of wiring, we ensure your perfect connection.